The main functions of the laboratory
Development and implementation of a methodology for the identification and control of weeds and the planning and implementation of protective measures.
The direction of the laboratory's activity
Development of new and improvement of existing experimental techniques based on laboratory instruments and equipment;
Scientific and methodological support and training of specialists in the field of plant protection and quarantine on the identification, identification, localization and elimination of especially dangerous and quarantine weeds;
Development of recommendations, guidelines and manuals for individuals and legal entities on planning and conducting protective measures against segetal flora in agrophytocenoses;
Use of the laboratory's research base to provide paid consulting services, conduct advanced training courses, training seminars and research work;
Consultations of agricultural producers on weed vegetation in agrophytocenoses;
Development of scientifically-based protective measures against particularly harmful and quarantine weeds;
Herbological monitoring and development of rationally effective schemes of crop protection from weeds;
Conducting laboratory herbological analysis.
Examination of seed material for the presence of impurities of seeds of large-, medium-, small-seed plants;
Identification (up to the type and genus) of a weed plant by internal and external morphological characteristics of seeds and fruits;
Identification (up to species and genus) of a plant by herbarium sample;
Germination and germination energy of large-, medium-, small-seed plants;
Herbological monitoring of agricultural production crops;
Carrying out protective measures against the creeping mustard in a couple.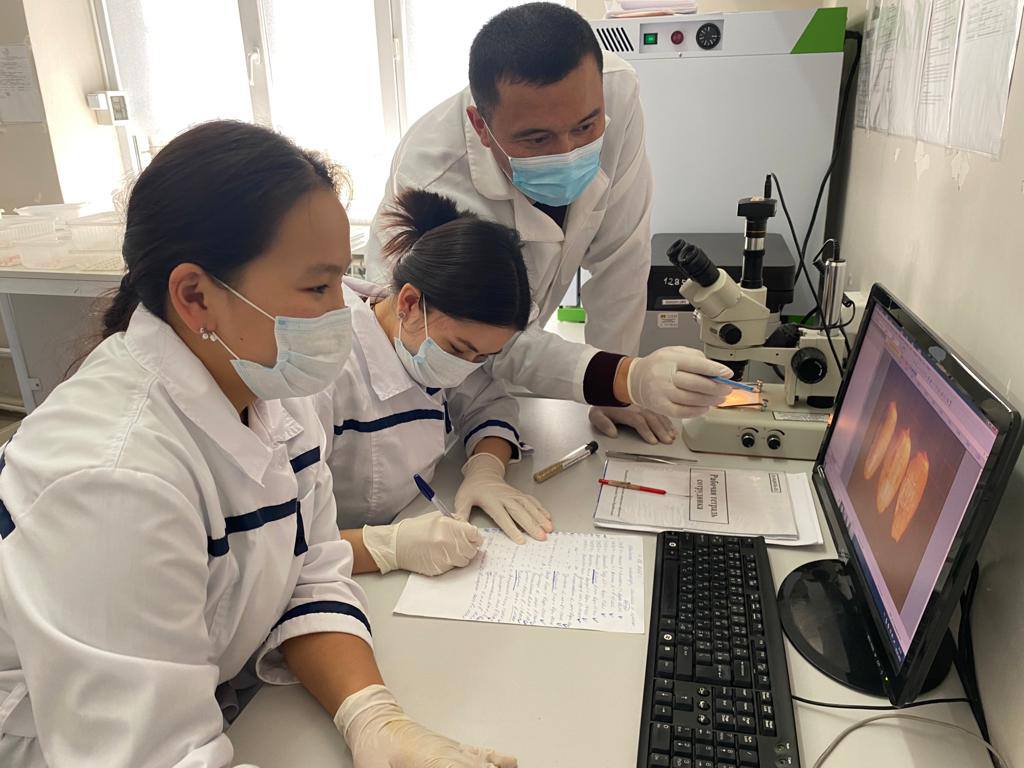 2021-2023. "Development and improvement of integrated protection systems for fruit, vegetable, grain, fodder, legumes and quarantine plants".